It's time to meet the Magpie Centre's wonderful team of horses and ponies.
Why not sponsor one of our horses or ponies? You'll become an extra special member of the RDA family, plus it's a wonderful way of supporting the Magpie Centre during these difficult times. Click here to find out more >>
Ava is a roan Irish draught mare. She is 16.3hh and is 13 years old.
The biggest horse on the yard with the biggest heart.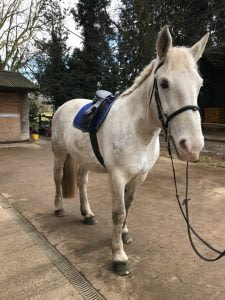 Bonfire is a 15 year old skewbald Irish Cobb gelding.
He is 16.1hh and very handsome.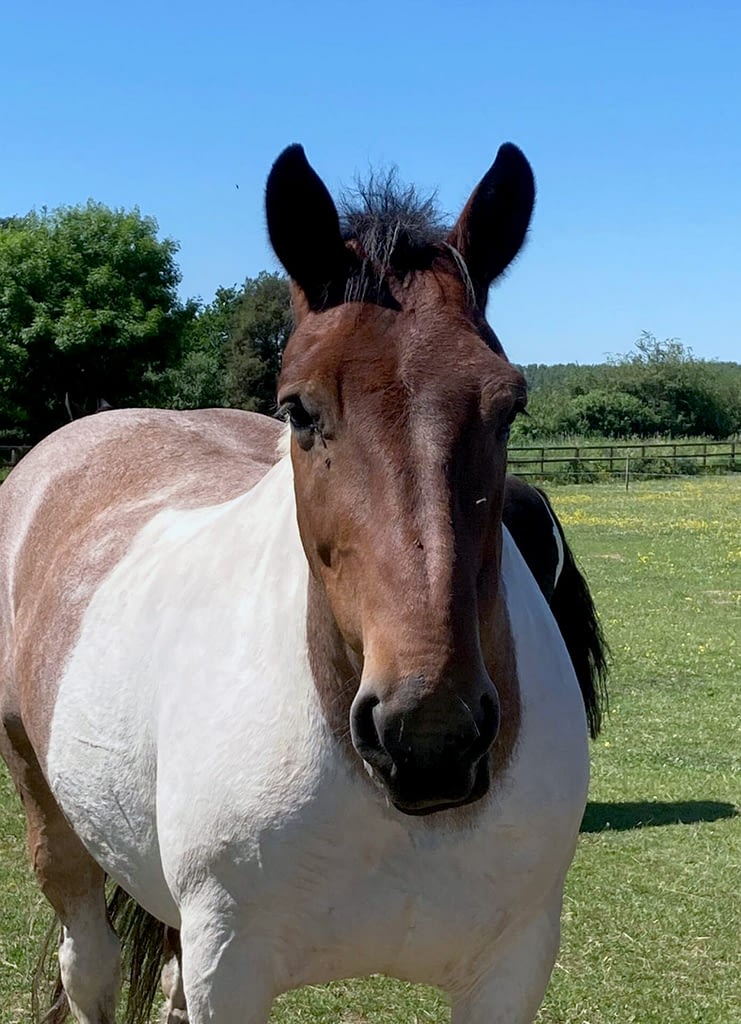 Buddy
Buddy is a dark bay Irish cob. He is 14.2hh and is 17 years old.
Buddy enjoys his lessons and is perfect for those clients who lack confidence.
Cassie
Cassie (pictured left) is a bay mare. She is 16.2hh and is 27 years old.
Cassie is one of our therapy horses.
Harry (pictured right) is a skewbald cob. He is 15.2hh and is 9 years old.
Harry is a jack of all trades, not only does he provide riding lessons he can also turn his hoof to carriage driving.
Joey
Joey is a black cob. He is 15.0hh and is 12 years old.
He is multi-talented; he is able to offer carriage lessons as well as ridden lessons.
Pebbles is a grey, 12.2hh part-bred New Forest pony. She is 12 years old.
Pebbles is one of the smallest ponies on the yard with the biggest character. Together with Suzie they are fast becoming known as 'The Unicorns'!
Rye is a chestnut Welsh cob. He is 14.1hh and is 22 years old.
His good looks belie his age. He is a real confidence giver to our clients.
Simba is 15hh and 13 years old.
He is a piebald Irish Cobb Gelding.
Sully
Sully is a piebald cob. She is 14.2hh and is 15 years old.
Sully enjoys hacking out offering a different view of the surrounding area for our clients.
Suzie is a grey, 12.2hh part-bred Welsh pony. She is 14 years old.
Suzie shares a field with Pebbles and is one half of 'The Unicorns'!
Tonto is a skewbald cob-cross. He is 14.3hh and is 10 years old.
Tonto is one of our carriage driving horses. A very handsome boy!
V
V is 19 years old and measures 16.1hh. He is a Dutch warm blood gelding and an Equine Assisted Learning Therapy EALT horse.