It's what you can do that counts
The Magpie Centre – West Norfolk Riding for the Disabled has been operating as a dedicated RDA Riding Centre from Wallington Hall for over 30 years.
The Indoor School built in 1990 meant lessons could run all year round with the beautiful tracks on the Wallington Estate providing outdoor hacks and carriage drives.
We give over 130 riding and carriage driving lessons a week to people of all ages and abilities supported by over 50 volunteers from the local community who help in lessons, with the ponies, with field maintenance and fundraising.
Our Local Authority Riding Establishment licence details are:
Licence Holder: Natalie Dade
Issuing Authority: Borough Council of King's Lynn & West Norfolk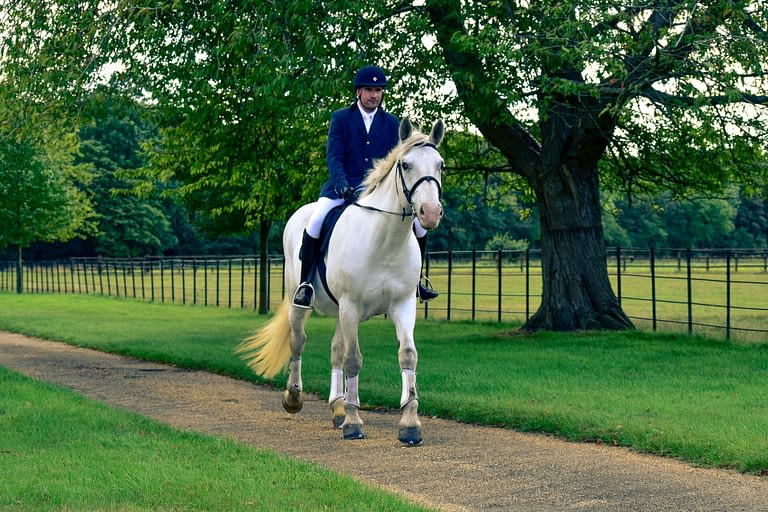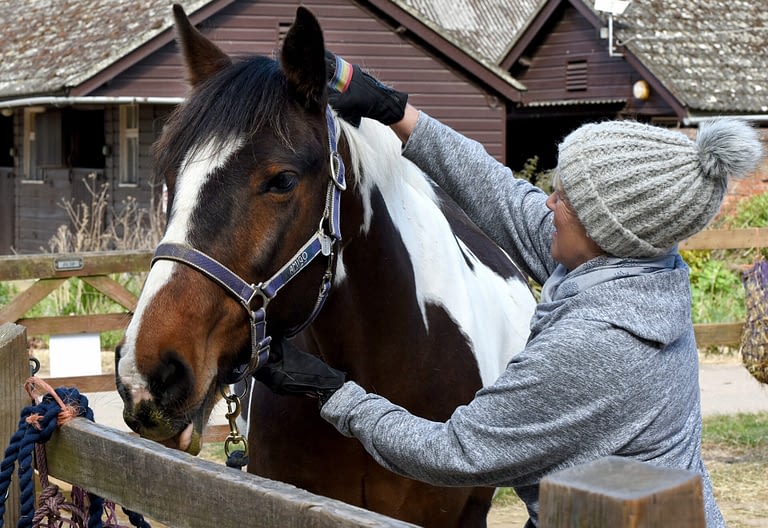 The following film, produced by the BBC's Lifeline Appeal, explains more about the incredible work that the RDA carries out nationally.
What people have said about the Magpie Centre
"It was lovely to meet you all yesterday. Both Christine and Joey boosted my non existence confidence no end.
So excited for Friday now! Christine listened, I felt understood and that I wasn't foolish being scared, so patient with me."
Karen
"Amazing first experience ride on Ava, can't recommend highly enough – was fantastic to be back in the saddle, thank you"
Amy
"Could you please pass my thanks on to Christine. I was extremely unsure about whether I had done the right thing to book a session, but between her and the lovely Ava, I managed better than I ever thought I would.
I can highly recommend anyone thinking about doing this to take their courage in their hands and do it. It is a terrible thing to have ridden all your life and suddenly find that the thought of getting on a horse again terrifies you. I am so glad that I took the plunge in such a safe, friendly and supportive environment."
Sarah